Professional Trader Q&A Session – Gary Norden, 24th May, 6pm EST
Your Chance to put questions to a Professional Trader
It's rare for retail traders to get access to a professional trader, let alone get the chance to ask them questions. Next Wednesday, 24th May at 6pm Eastern, we'll not only be giving you the opportunity to do just that, we'll be bringing you someone who was a professional trader at just 18! Click here to register.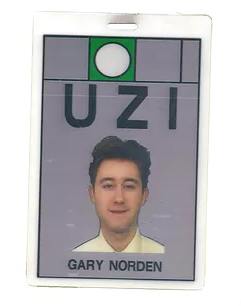 Gary Norden is owner of Organic Financial Group and a co-founder of onlinefinanceacademy.com. His nearly 30 year trading career started at the age of just 18 when he was given his first trading book by a major Japanese investment house. He later managed derivative trading desks for a number of the world's largest investment banks as well as spending many years as an option market maker in the trading pits of LIFFE.
Gary consults to and mentors both professional and selected retail traders and hedge funds. He has written two trading books and regularly writes for trading websites around the world.
During the Q&A session you will be able to ask Gary any questions about trading that you want. Preferably something related to his experience as a professional trader. If you want to send questions ahead of time, please reply to this email and we'll cover what we can.
Gary seems to think you'll want to ask me questions too, which is fine – but I am quite sure he has much more things of interest to discuss than me!
Click here to register.  It may be a while before you get chance to speak to a professional trader again. If you are interested in a recording of the webinar, you will have to register, it will not be made available publicly.
See you in the webinar.
Peter Davies
Looking for a common sense approach to trading, stay on the right side of the market…
This content is restricted to site members. If you are an existing user, please log in. New users may register below for FREE.