Jigsaw Leaderboard – Paying You Cash, for Consistency
The Jigsaw Leaderboard makes traders accountable – to other traders. In a professional trading environment, new traders have to keep their manager happy. After their training period, they have to earn a live account. They do this by SIM trading. They have to be very disciplined to earn that live account.
Compare this to a trader at home with no-one to report to (well, except maybe their spouse). It's common for them to have a bad day and simply reset their SIM account. Nobody knows, the bad behavior is forgotten and the trader can tell themselves "I won't do that again" – till next time. It reinforces bad behavior.
Traders using the Jigsaw platform can opt to join the Leaderboard. The leaderboard shows all traders results, ranked by consistency first, profitability second. Each month the top rated trader is given a prize, for October that's $500 cash. This helps in two ways, it give you an incentive to be consistent. It also boosts your confidence. When you see your fellow traders doing well, it lets you know that people using similar tools and techniques are making a good profit.
Traders are rated using similar metrics to the ""go live" statistics used to rate traders in prop firms. Recently launched, the leaderboard is now into week 2, so now we can take a look back at the highlights of the first week. In terms of profitability, the best days from last week were:
Maru02 – with a profit of $12,718.45 on 3rd October (Live Account)
Traderkysir – with a profit of $7,865 on 5th October (private)
Banin17 – with a profit of $3,061.24 on the 2nd October (Live Account)
Great trading indeed. At the end of the week, the leaderboard looks like this: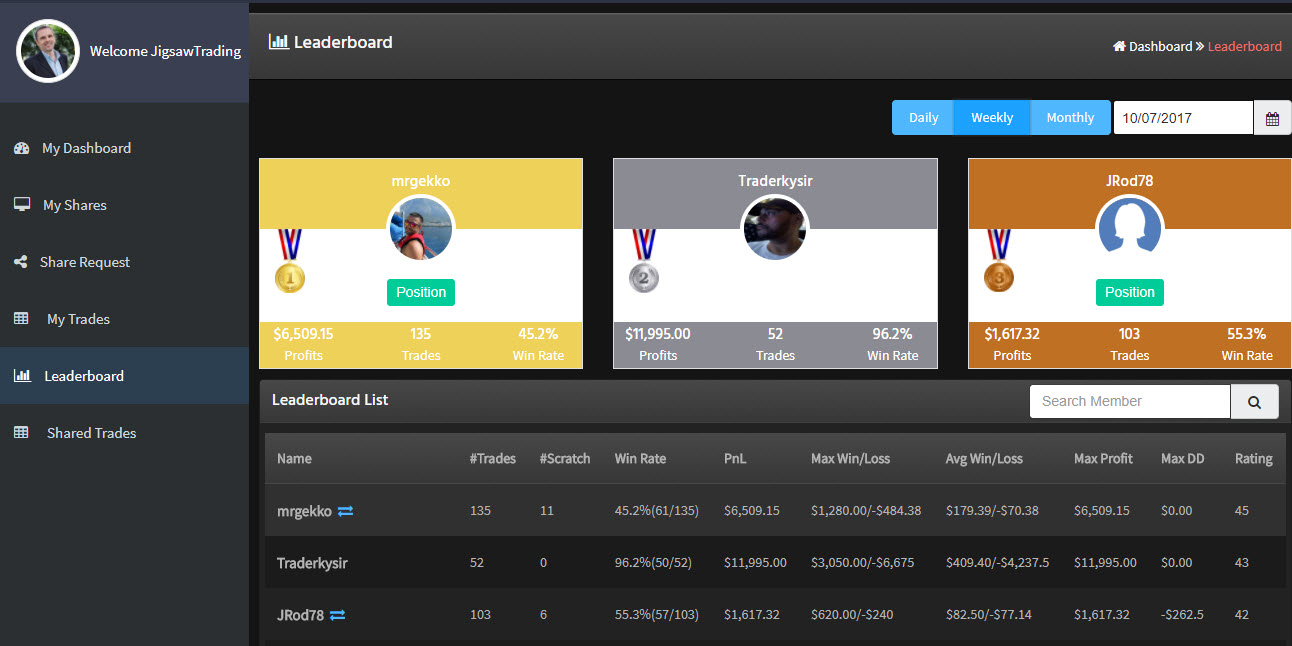 MrGekko got the top spot for the week. Win rate was not that high at just 45% but then win rate isn't everything. What was key for MrGekko was this:
He kept the risk low
Scaled in when it was going his way
No big losers
Closed every day in the green
This is all about how a prop firm would rate you. There's no reason you can't swing for the fences and make money. It's just not a fit from a consistency perspective and more likely to lead to blow ups. A prop firm would be unlikely to give you the green light. This competition is all about prop firm ratings, and consistency is the winner!
Good job MrGekko – keep this up and there will be $500 on it's way to you at the end of this month! Great equity curve too…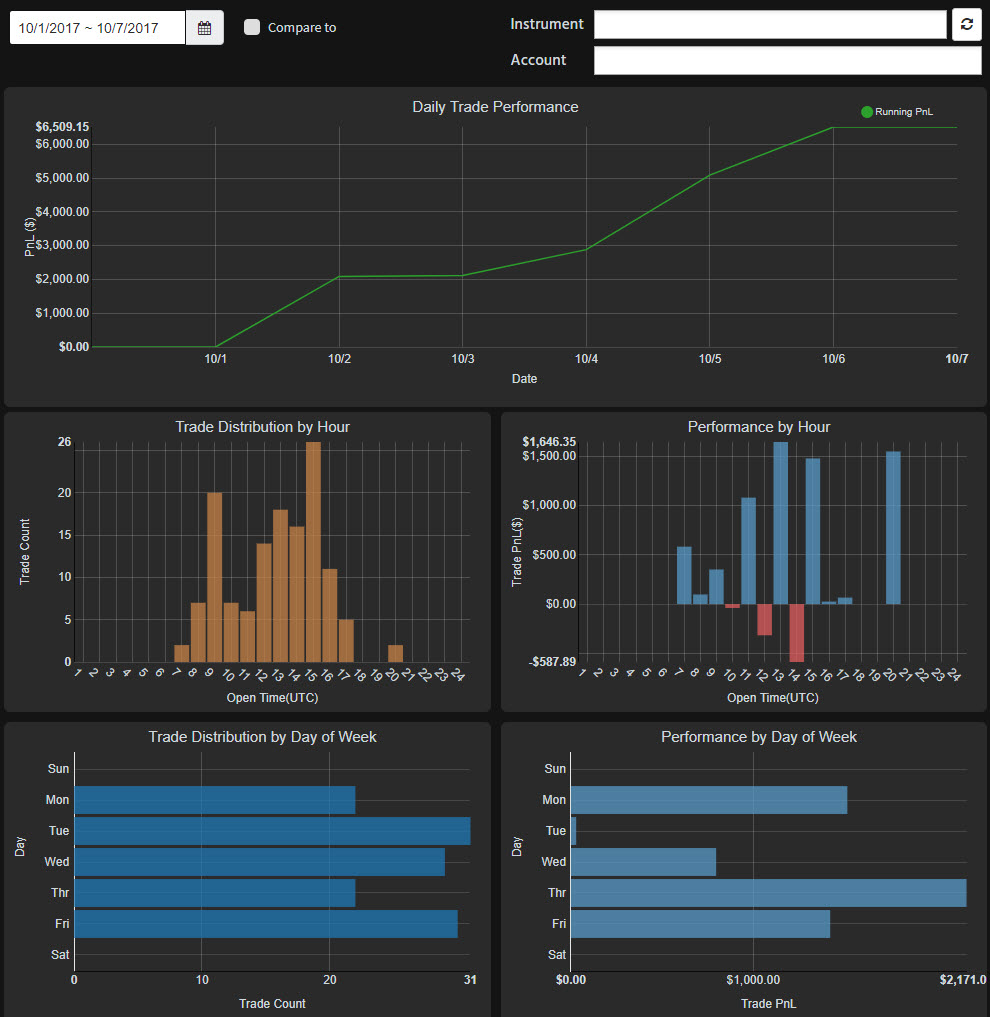 For more on Jigsaw and how we help traders to become more profitable Check out our Showcase Page on My Trading Buddy to see what we do, Just 
This content is restricted to site members. If you are an existing user, please log in. New users may register below for FREE.